Community Sew - for Family Building Blocks
Family Building Blocks is an outreach group that helps train parents with skills to break the cycle of child abuse.


Community Sew Dates:
2020 - TBD


Lots of bibs and burp cloths from August 3, 2019!
And MORE to come!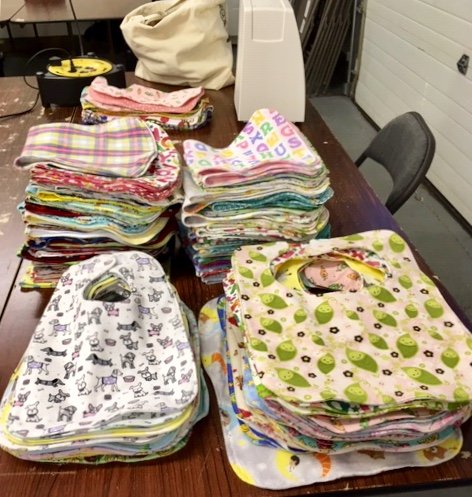 ---



Community Sew 2018 - Hats for the Homeless



Sally Braswell and Beth Schwab
2018 Community Sew
June 18 was the Eugene/Springfield, Hats for the Homeless, Prep Day and they cut out 130 hats! Nice work.